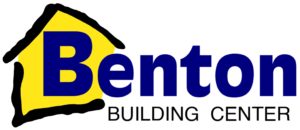 home improvement Supplies and services
Serving the Cedar Valley since 1998
Building Supplies
Benton Building Center has a retail shop/lumberyard where you can get all the products you need for your project. Whether it is materials for siding or roofing or tools and hardware so you can just get the job done, we are here to help
Cabinetry & Design
Our team has years of experience and can help you make the best decisions for your project; kitchen, bath, or whatever room you need upgraded. Find out more about what we can do for you and your home or business.
Gallery
Take a look at some of the work our design team has done. We carry a variety of the highest quality and most trusted brands of cabinets for your storage and organizational needs. Ask our design experts to discuss the different cabinet styles, finishes, and wood types we offer.
Our Location
Our services are cost-effective, delivered on-time, and designed to improve the value of your home. Simply give us a call to speak with a member of our knowledgeable team today!
Stop in today for a free consultation! Let us show you how we can do more for you than anyone else.
What people are saying About benton building center
"…professional and such a pleasure to work with. The cabinet lines they carry are high quality and beautiful."
"Excellent, knowledgeable service!"