Working for you
Since 1998 Benton Building Center has provided the Cedar Valley Area with top quality products and services.
Alyse Hayes
Interior Designer
Alyse Hayes is an Interior Designer at Benton Building Center. She has been in the kitchen and bath business here in the Cedar Valley since 2007. Alyse is here to help you with space planning your project and visualizing how it will look upon completion. She enjoys selecting materials with you for your cabinetry, countertops, and accessories. Whether you have a small remodel project in line or you're building a new construction she is here to help make your dream kitchen or bathroom come to life!
Contact Alyse
319-277-9409
9:00-5:00 M-F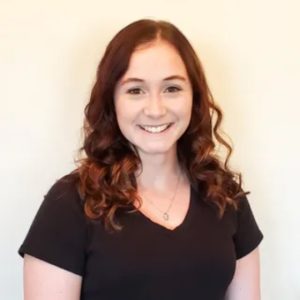 Jorja Weitl
Interior Designer/Marketing
Jorja Weitl is the newest addition to the Benton Building Center Design team. This past May Jorja graduated from the University of Northern Iowa with a degree in Interior Design and a minor in Marketing. She is looking forward to learning all things kitchen and bath related in hopes to help future customers in making decisions in their homes.
Skills and Background
Revit
2020 Design Software
Adobe Creative Cloud
Microsoft Office
AutoCAD
Digital Advertising
Contact Jorja
319-277-9409
9:00-5:00 M-F
Our Location
Our services are cost-effective, delivered on-time, and designed to improve the value of your home. Simply give us a call to speak with a member of our knowledgeable team today!
Stop in today for a free consultation! Let us show you how we can do more for you than anyone else.